RaceChip at the Autosport International in Birmingham
News & Stories | 05.01.2017 | RaceChip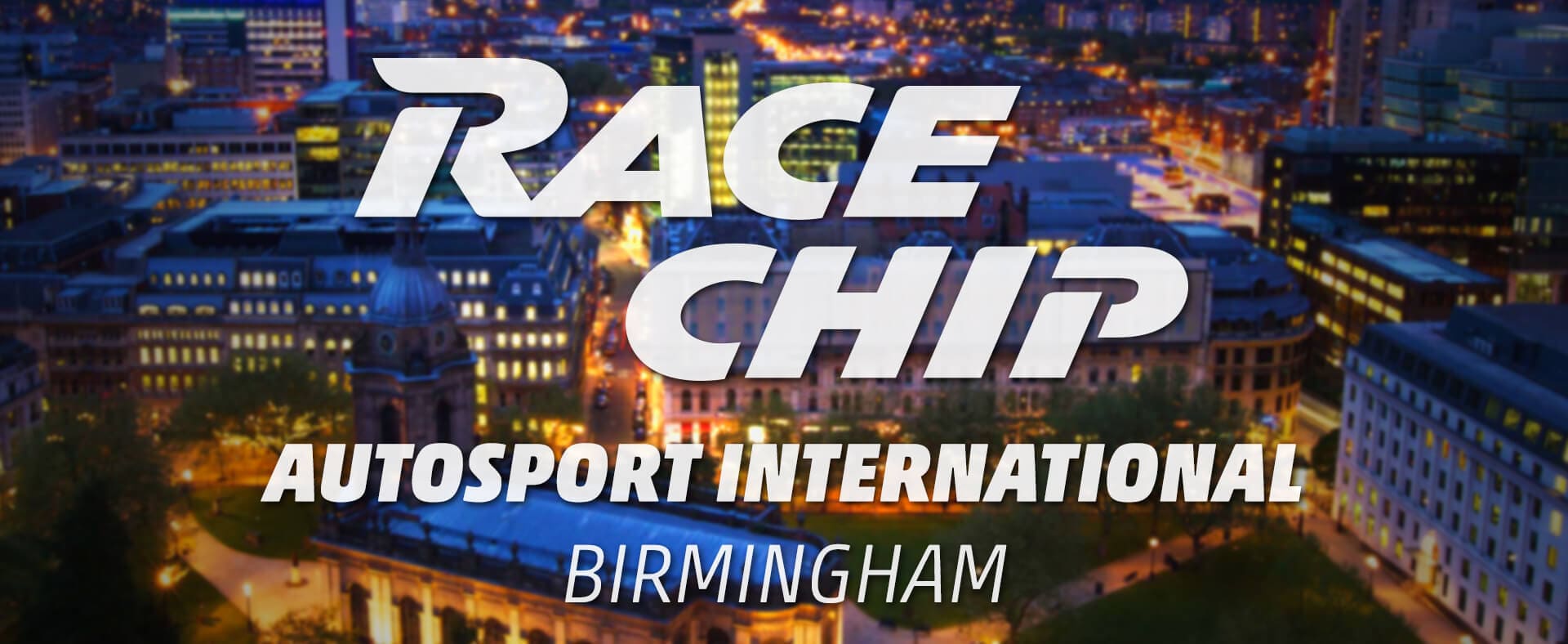 German expert for chip tuning boxes continues to go global
Goeppingen/Birmingham. RaceChip Chiptuning, the market leader for electronic performance enhancement from Germany, will be presenting its product portfolio at the Autosport International 2017 in Birmingham. Visitors can take a look at the plug and drive principle directly at booth 19120, hall 19, where its premium product, the RaceChip Ultimate is integrated in the Audi RS3 show car. As German expert for chip tuning boxes, RaceChip offers its products not only for its domestic market, but also for the UK market. To expand its distribution and brand presence, one of RaceChip's next important steps is to connect with resellers in Great Britain.
RaceChip is expanding its product platform and reseller network globally
From the 12th to the 15th of January 2017, RaceChip will be presenting its three chip tuning modules to improve engine performance at the Autosport International: the RaceChip One, the RaceChip Pro 2 and the RaceChip Ultimate with the optional Smartphone Connect Feature. In addition, the throttle tuning Response Control for an increased engine responsiveness will also be shown to the audience. Highlighting the product presentation, RaceChip is having a customized Audi RS3 at the booth. Its performance is enhanced from 367 HP to 410 HP and from 465 Nm to 520 Nm. The vehicle is also equipped with a special car wrapping, a KW suspension, rims from OZ and tires from Michelin.
RaceChip is not only presenting its products. Having a distributor network of over 2,000 active partners worldwide, RaceChip is now expanding this network in the United Kingdom and therefore actively searching for distributors and resellers. Interested resellers are welcome to either arrange a meeting during the Autosport International at the RaceChip booth in advance (please contact NINA SCHULZ) or come by during trade show hours (hall 19, booth 19120). RaceChip managing director Dr. Daniel Appelhoff will be available during the trade show for meetings, along with key account managers from RaceChip's reseller division.
Chip tuning boxes made in Germany
RaceChip brings the highest level of German engineering to the UK, specifically adapting its products to local conditions, i.e. consumer tastes, climatic or fuel conditions and most important to specific engine characteristics. The superior product development and the tailoring of products to more and more car manufacturers, models and engines is what RaceChip stands for. With its first time appearance at the Autosport International, the market leader in Germany aims to expand its market and brand presence also within the UK.
Offering professional performance enhancement via an auxiliary control unit, RaceChip is best known for greater performance, higher torque, a powerful engine boost and agile response characteristics. Tuning boxes by RaceChip improve the power output of almost any turbocharged diesel or petrol engine and provide customers with a unique driving experience, maximizing driving pleasure with every car. While enjoying more performance, RaceChip even helps increasing mileage. Drivers can benefit from up to 20% better fuel economy compared to the factory settings, depending on their individual driving style.
DOWNLOAD this press release as PDF.
Diskutieren Sie mit uns mit